Improve your grammar with
Perfect English Grammar PLUS

Really master English grammar and feel confident when you speak with an online library of in-depth grammar courses from Perfect English Grammar. $10 (USD) per month. All the courses on this page are included. Study on your computer or phone at any time. Secure payment from anywhere in the world. Easy refund if you don't love it. Cancel anytime in two clicks.

Terrific Tenses Course

Really understand the tenses with my in-depth course. Clear explanations and lots of exercises so that you can really practice and learn to use the correct tense without thinking when you speak.

See the table of contents for Terrific Tenses here.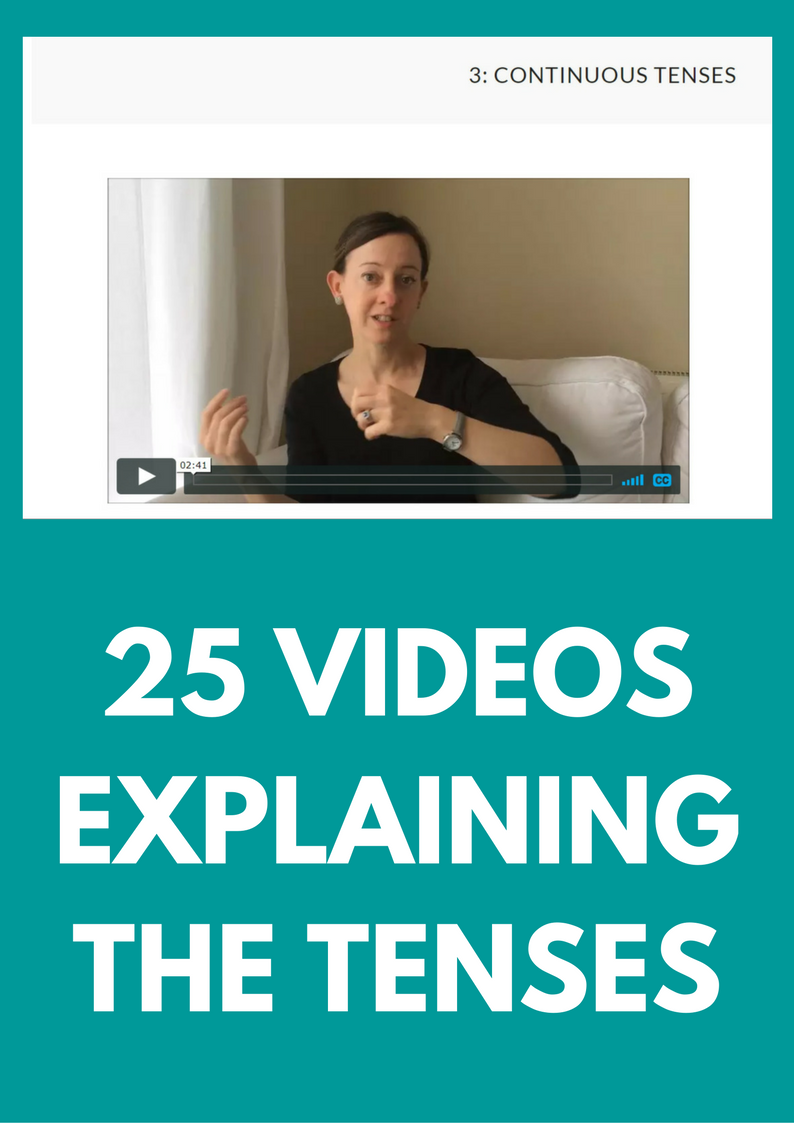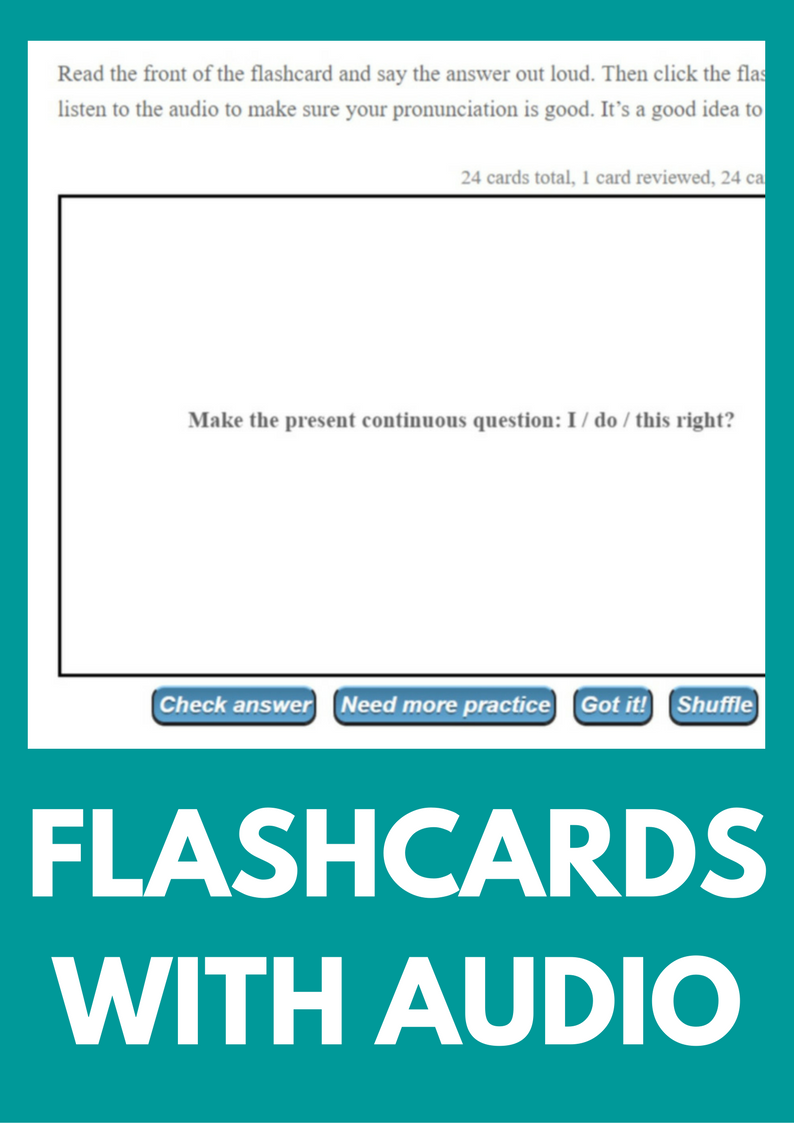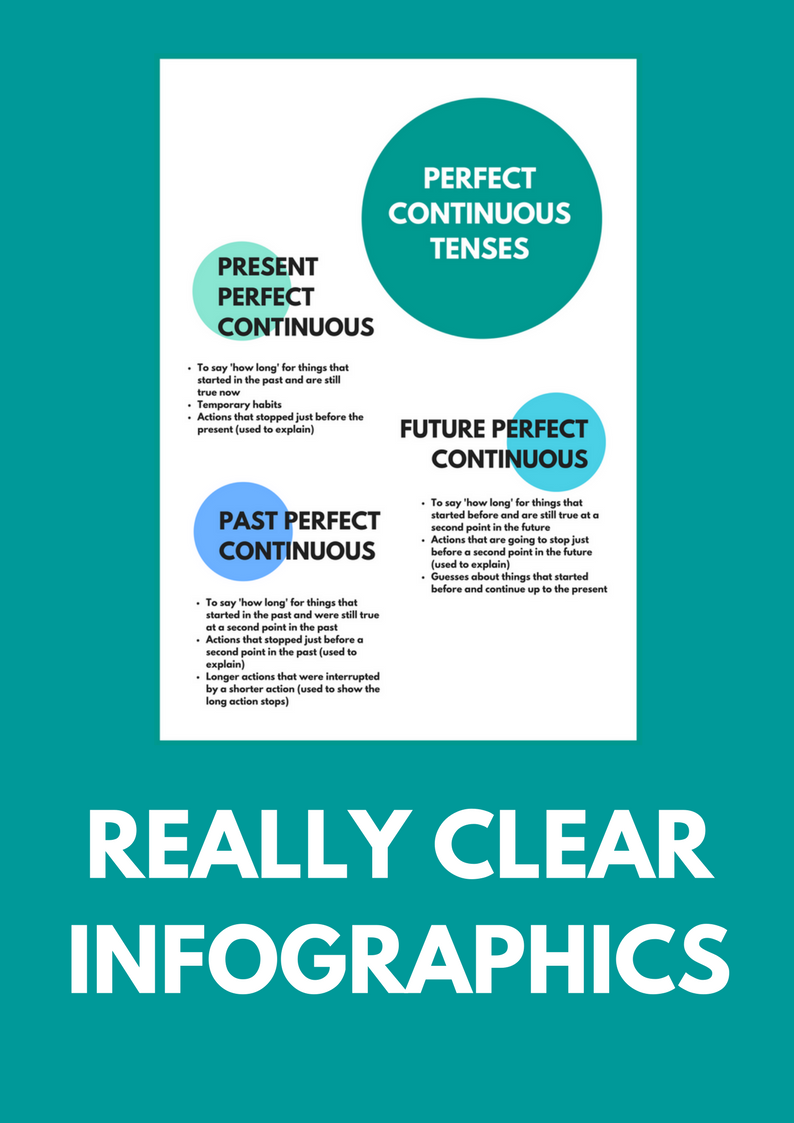 Cool Conditionals Course

Maybe you've heard of the zero, first, second and third conditionals. But did you know there are many, many more ways that we can use the conditionals? I explain everything here, and I've also made you hundreds of practice questions so that you can learn to use the conditionals correctly and automatically when you speak.

See the table of contents for the conditionals course here.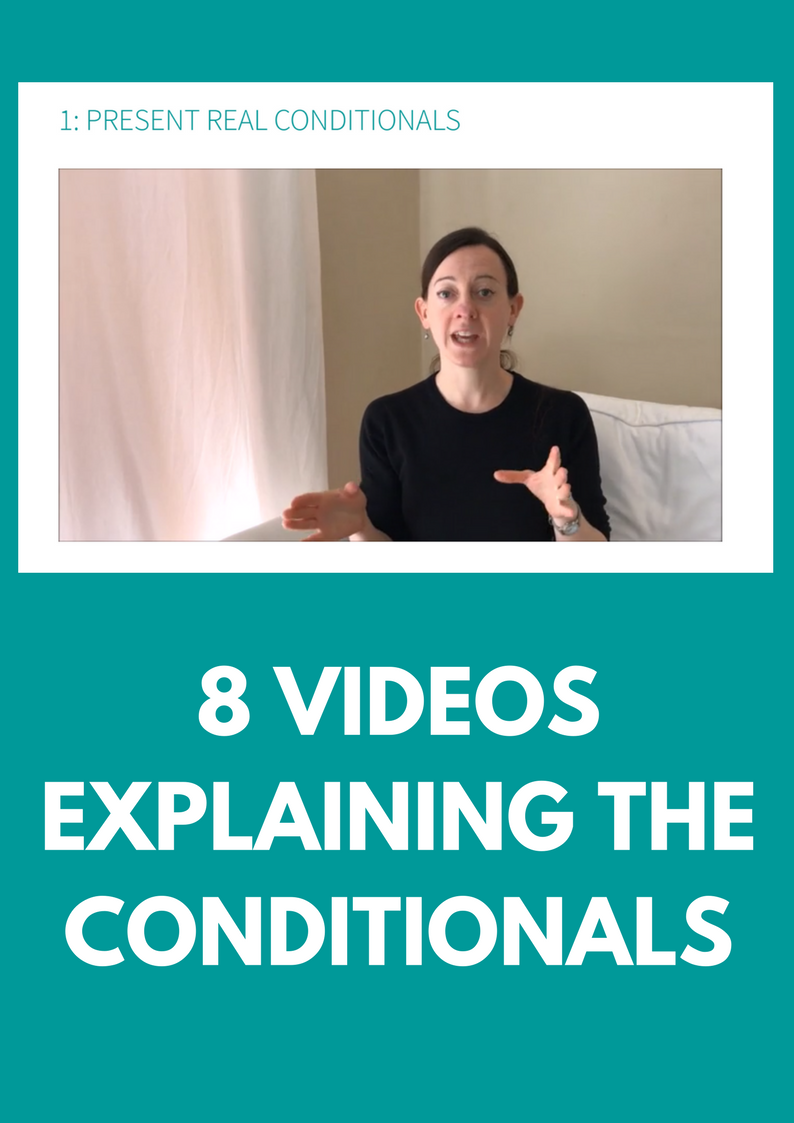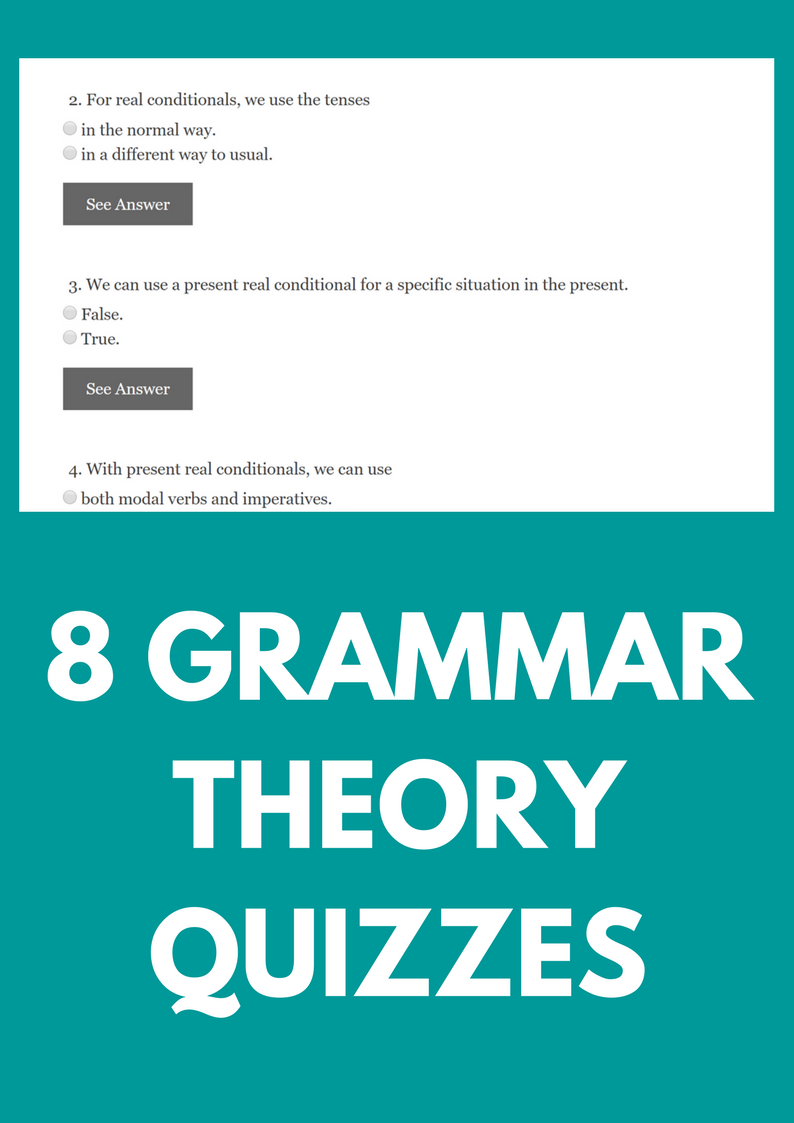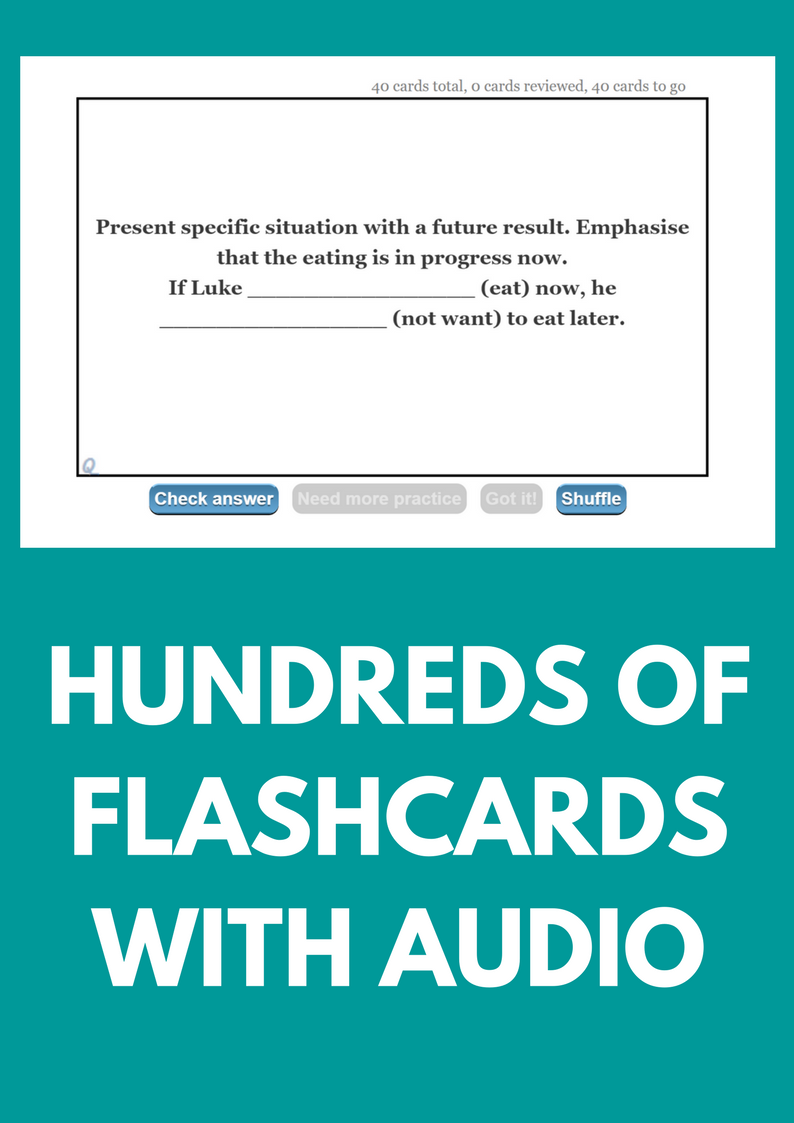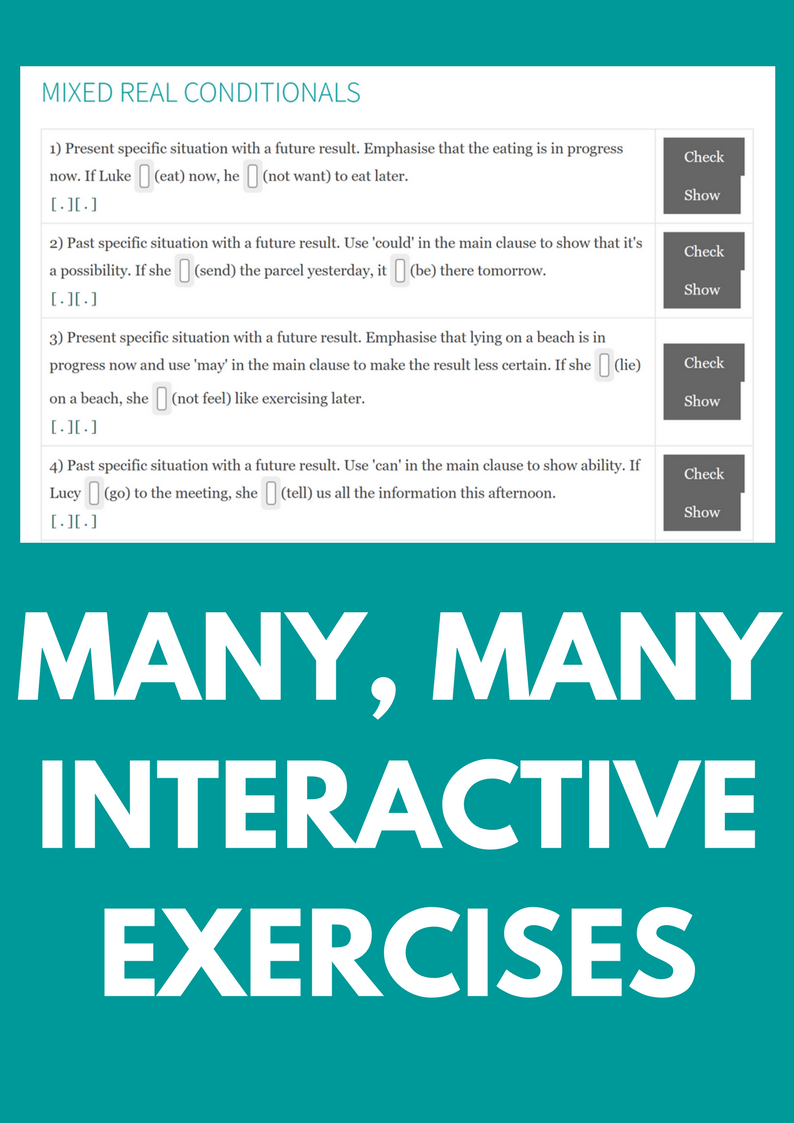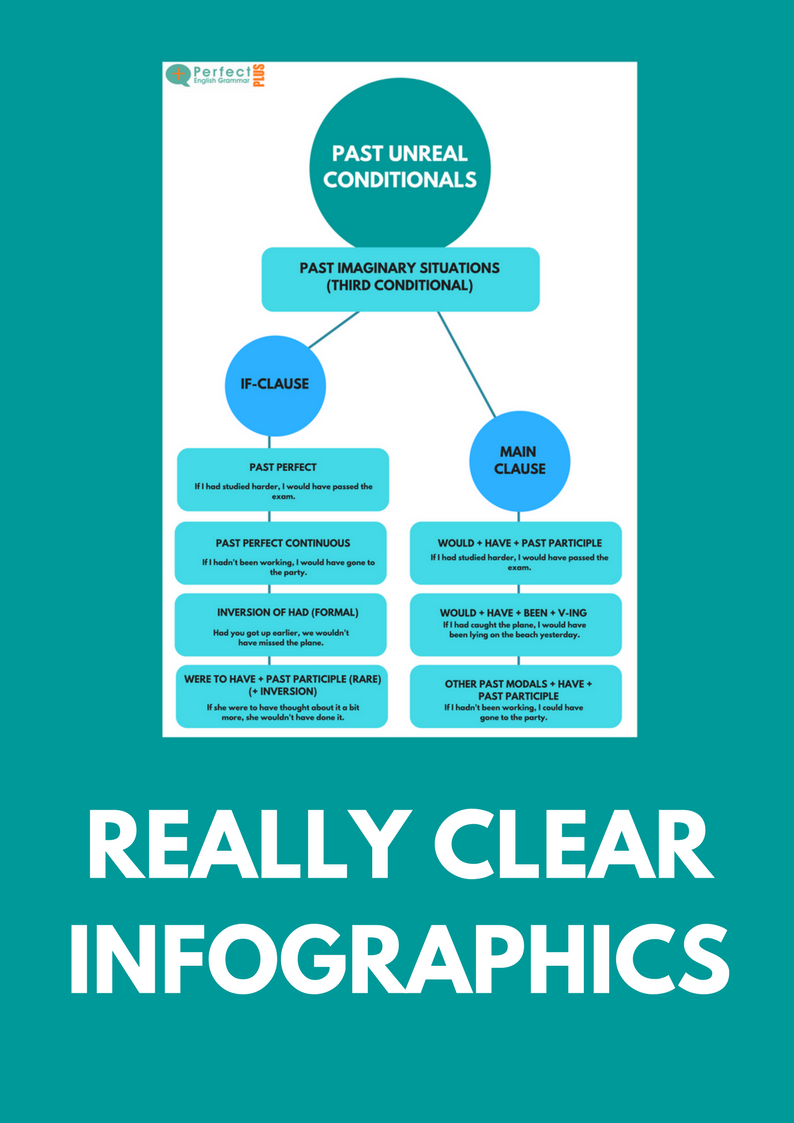 Marvellous Modals Course

The modals! So many students (and teachers) hate them, because they have so many different meanings and uses. But they are very important. Learn to really understand them with this in-depth course. And practise with the exercises so that you can use them easily.

See the table of contents for the modals course here.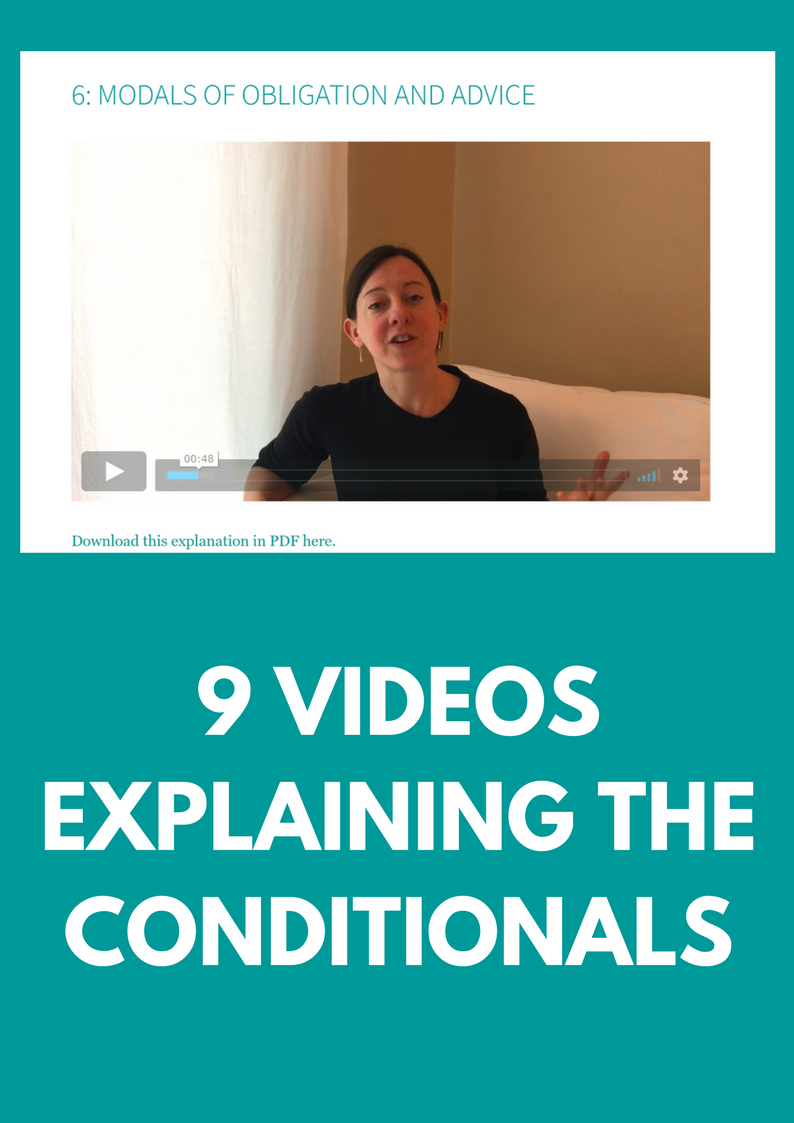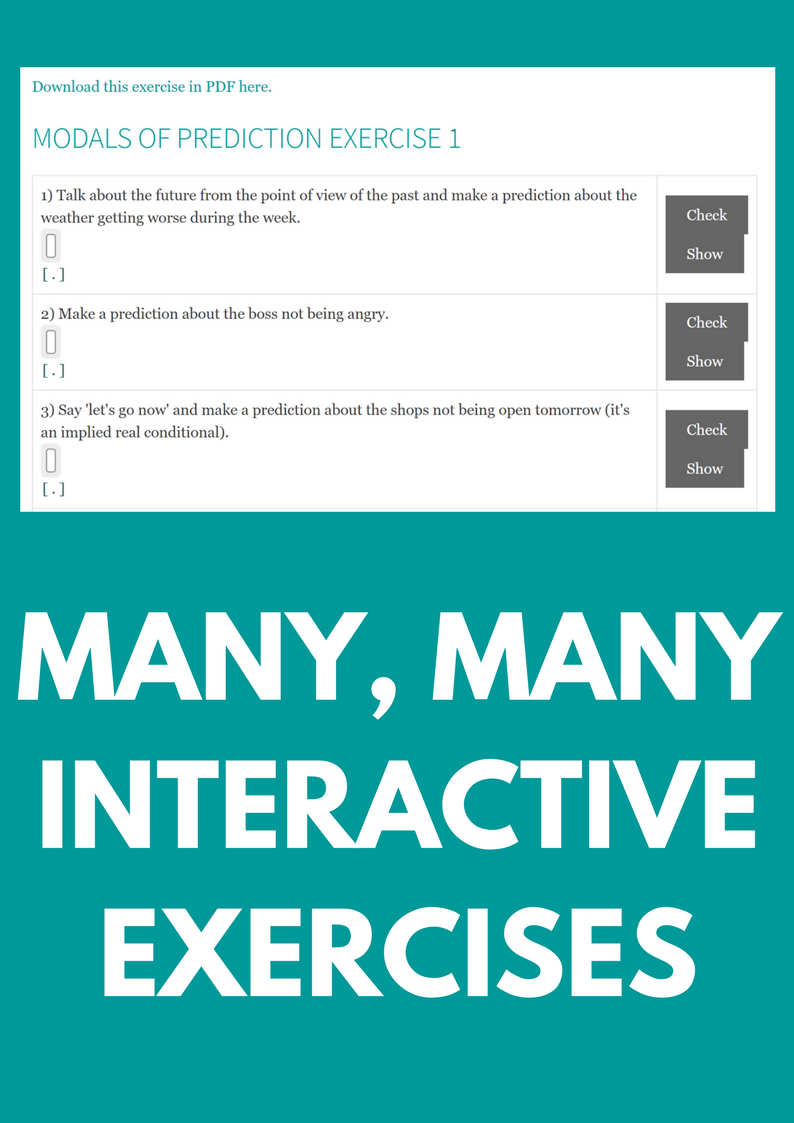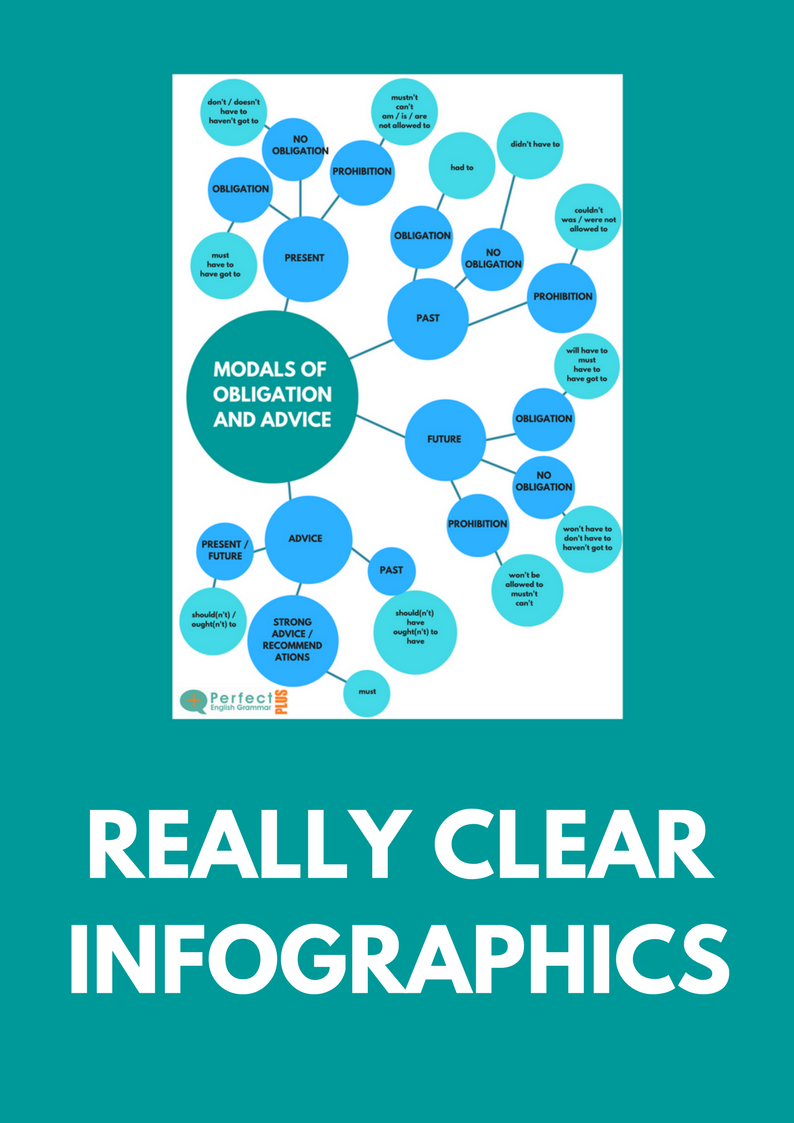 Extra Practice for the Tenses Course

Do you ever know exactly what tense you want to use, but you can't make it quickly enough when you're speaking? To speak really well, we need to train our mouths as well as our brains. This course has hundreds of practice exercises: PDFs, online exercises, flashcards with audio and audio exercises to help you form the tenses quickly, correctly and automatically.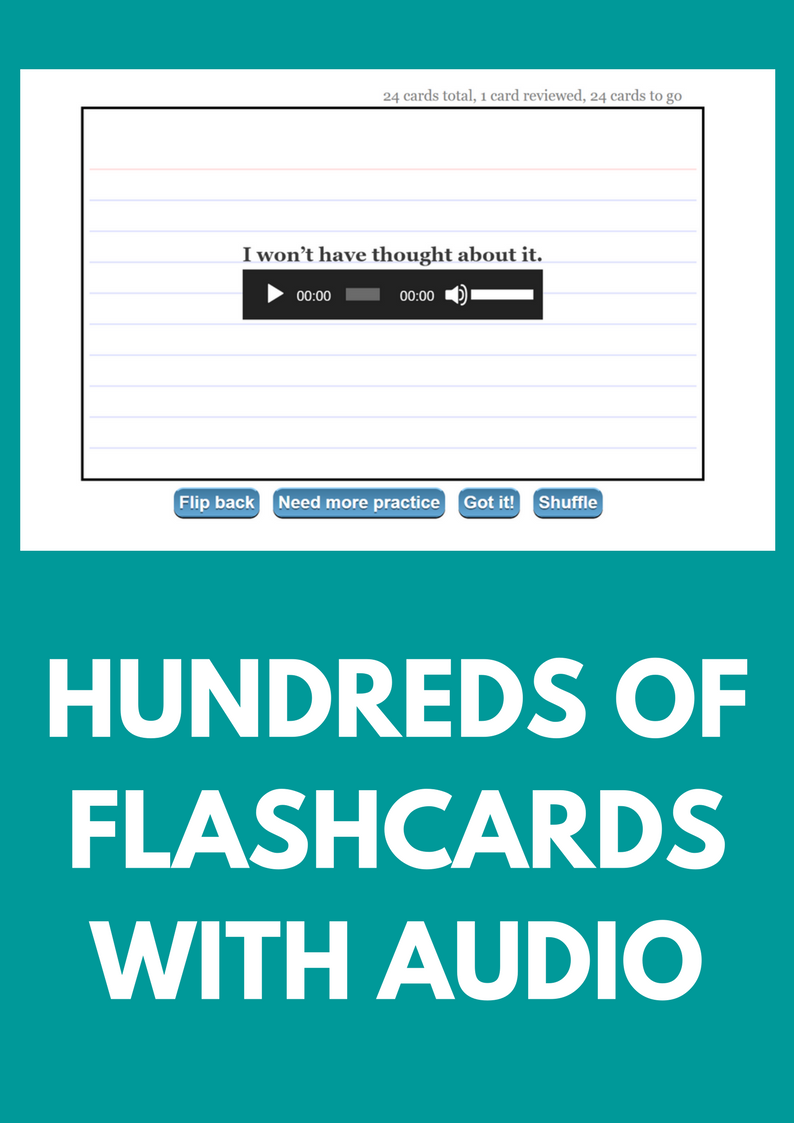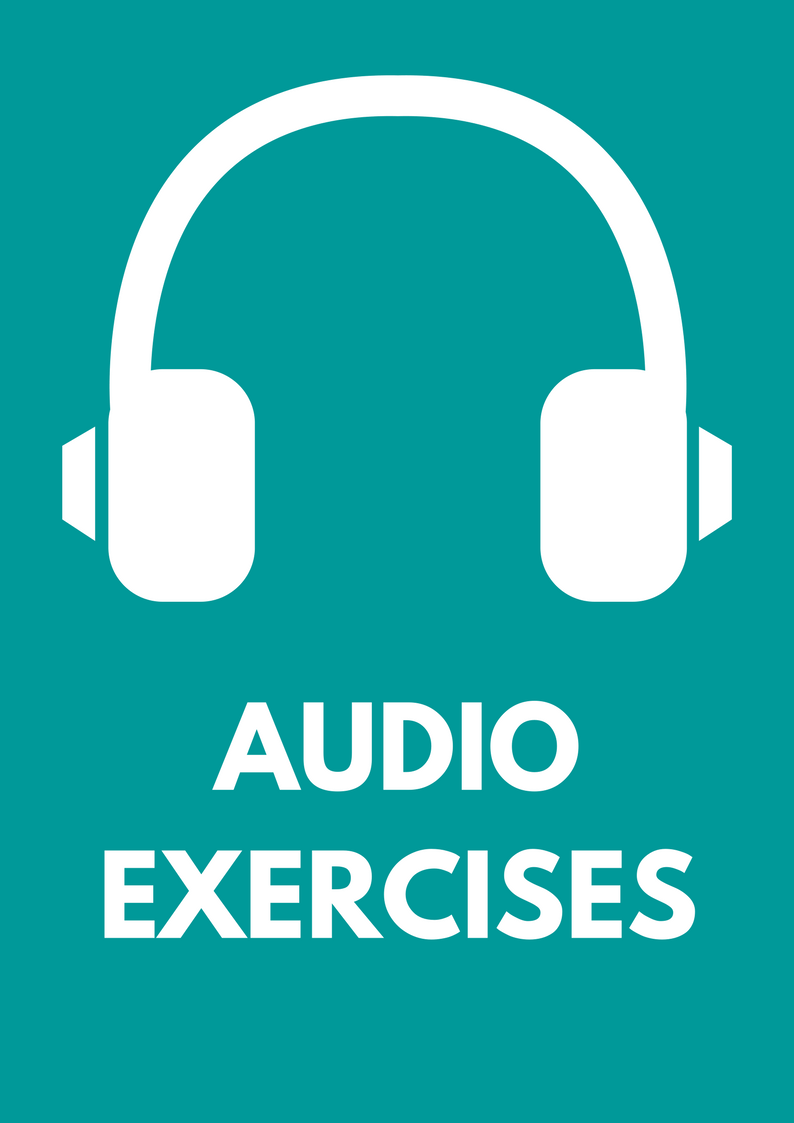 Extra Practice for the Conditionals Course

Sometimes you know you need a third conditional, but by the time you've thought about the 'would' and the 'had' and the 'have' and the past participle, it's too late to say it. This course helps you be confident that your conditionals are correct by giving you lots and lots of practice to make them automatic.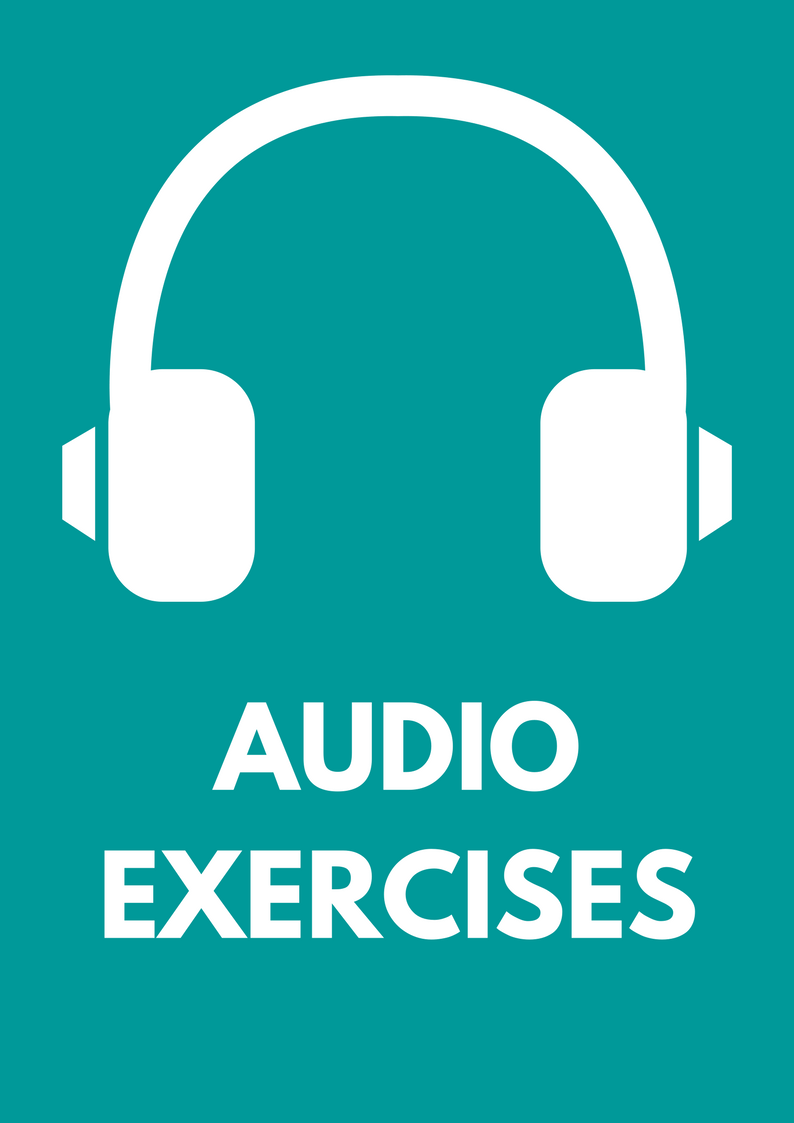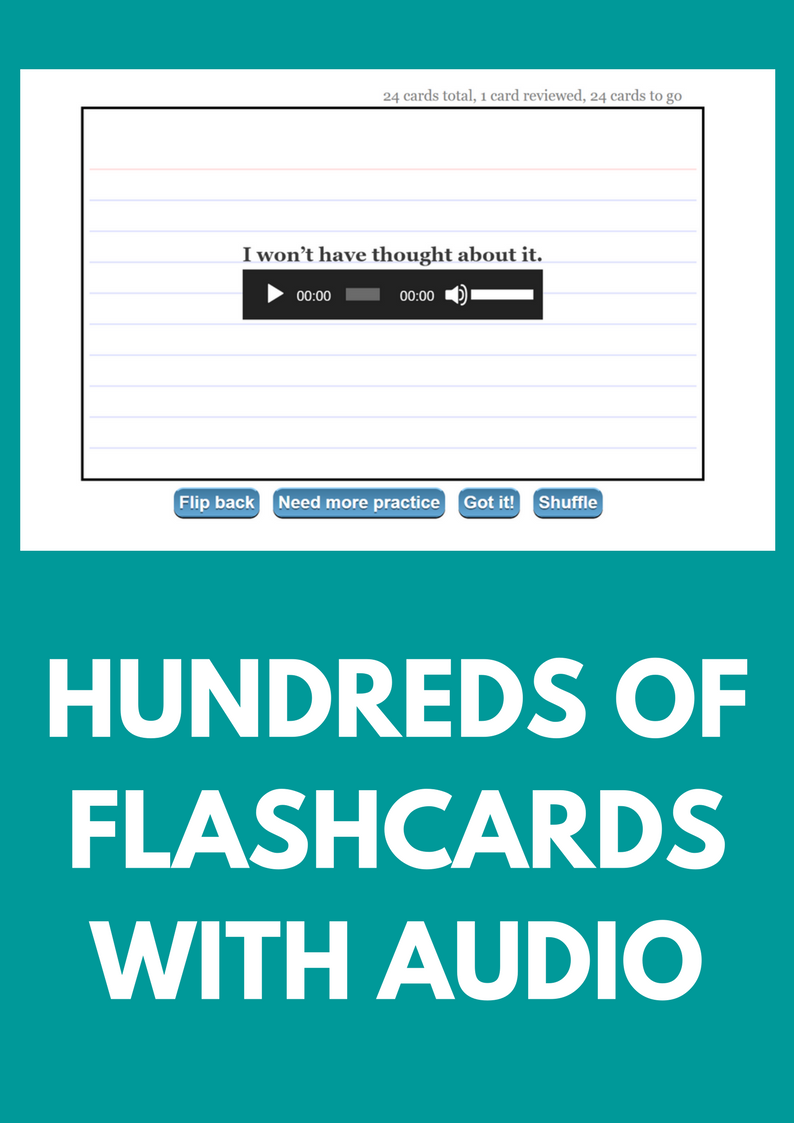 $10 per month for everything. Cancel or pause your membership any time.

Frequently Asked Questions
Who is Perfect English Grammar Plus for?
If you have at least a good intermediate level of English, this can help you. It's not for beginners.
Do you offer a money back guarantee?
Yes! If you don't like it, just send me an email during your first month and I'll refund your money immediately. It's no problem at all!
I'm a teacher. Can I use this material with my students?
Yes, you can use it with your own class, if you teach in a school, and your private students.
Can I ask you questions about the course?
Yes, of course! Email me your questions any time - I'd be delighted! You can also post comments on each video or exercise.
How much does it cost?
It costs $10 (American dollars) per month. Everything is included and there's nothing else to pay. The $10 is paid automatically every month from your credit card or PayPal account. If your bank account is in a different currency, it will be automatically converted. You can cancel or pause your membership any time.
Who are you, anyway?
I'm Seonaid - I write everything on this website. I'm a native British English speaker, I have a master's degree from Cambridge in English and Applied Linguistics and I've been teaching English for fifteen years. Read more about me here.
More questions? Please email me (seonaid@perfect-english-grammar.com) and I'll try my best to help. I hope very much to meet you inside!

If you join - thank you so much for supporting Perfect English Grammar! This site costs a lot to run (we have well over two million people using it every month and the newsletter goes out to around sixty thousand) and your help lets me spend more time writing for it too.